29 things that made my 2019
The things that made my 2019.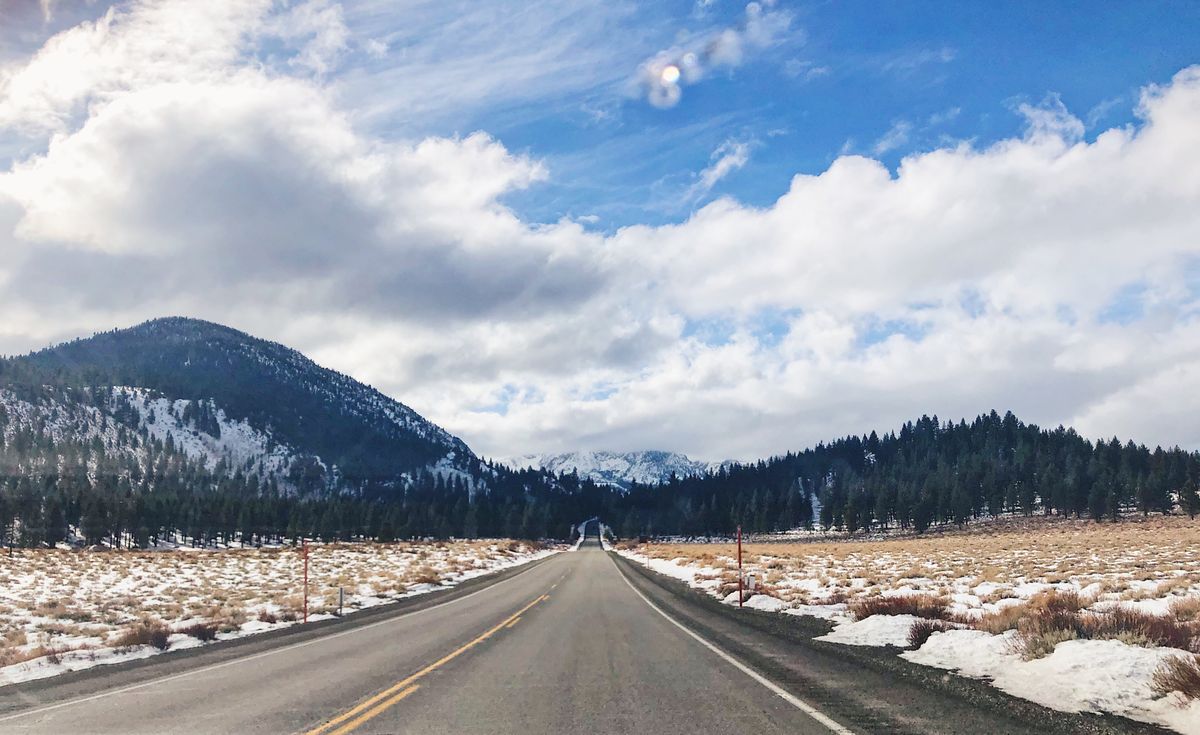 I started the year feeling optimistic and eager to dive into new goals, but 2019 said NOPE.
The year wasn't kind to me and, in turn, I wasn't very kind to myself. When things knocked me off balance, I was hard on myself for not being able to maintain the level of productivity and focus that I intended to.
I'm still working on myself, and part of that work means choosing to be compassionate toward myself and recognizing when it's okay to adjust goals to a changing reality. It also means taking a moment for some gratitude and perspective. As such, here are 29 things that, despite it all, made my year:
The overabundance of lemons that came off our lemon tree in the backyard, which led to lots and lots of delicious-smelling limoncello. This is the recipe I used over and over again, omitting just a little bit of sugar/simple syrup with each batch.
Weekend getaways. A few nights at the totally gorgeous ARRIVE in Palm Springs, lounging by the dog-friendly pool, drinking cocktails out of a grapefruit. Adding a few extra nights to wander aimlessly on a now-defunct golf course in Borrego Springs. Coming home tan and relaxed because we had no idea it was going to be our last trip with Emerson.
9 and a half years with my best bud. We'd been a trio for much longer than we were a couple, and it doesn't feel like a sappy exaggeration to say that he taught us everything we needed in order to be a successful duo.
A few weeks later, when all the spring flowers in the yard bloomed bright Emerson orange.
A dozen years with this guy, commemorated with a big ass Bloomin' Onion on a hot date to Outback Steakhouse.
These beautiful pencils, which brought color and delight into my all-black, all-business stock of pens.
Using the right dictionary. To set this up for yourself on Chrome, go to settings > search engine > manage search engines and then add this url: https://www.websters1913.com/words/%s
When Shawn realized we'd both be (separately) out of town the week my hanging epiphyllum plant would finally be exploding with new blooms, so he hung the planter in front of our back door Nest cam so I could watch from afar.
Roadside burgers from Frosty Chalet and all the Copper Top BBQ we ate sitting on the side of the 395.
Celebrating MeetEdgar's 5th (and my 35th) birthday with Team Edgar in Phoenix at the super cute Hotel Adeline. Working out in their surprisingly well-appointed gym and chowing down on snacks by the pool at night. Hiking in the desert and exploring the Desert Botanical Garden in our free time.
Scheduling blocks of "Boss Lady Decision Time," completely dedicated to making decisions on things I've been waffling on. Pushing myself to always choose action, no matter how paralyzed with insecurity or uncertainty I felt. Remembering that most decisions will have to be made with less information than I'd like, and that there's no shame in changing course if/when new information becomes available.
Getting to know Millie, our very first foster dog from Angel City Pits! Fostering pit bulls has been a longtime aspiration, and she was an ideal first foster. Watching this little underdog come out of her shell to become the goofy, lovable little sofa hippo she is was such an honor.
Offline hobbies and making things out of nothing. Using up my last vacation day to sit in the sun and learn how to crochet. I wouldn't have figured it out if it wasn't for Nana breaking down how to churn out my very first Yoda. The Yodas only got bigger and baby-er from there.
Giving group fitness classes an actual, earnest try. Getting over the exhaustingly positive vibes to find real value in the camaraderie and shared encouragement. But also totally underestimating the value of working out in a space where the lighting looks like a constant Instagram filter.
A real vacation, where the air is tropical, the WiFi is terrible, the breakfast is free, and the beers are cheaper than water. A very harrowing 2-hour boat ride to a tiny island, snorkeling with turtles and creepy underwater statues, and manatee-rolling off our room's deck into a warm swimming pool. Unexpectedly, the best pizza I've eaten outside of Italy. Coming home and desperately searching for how to recreate babi guling and nasi goreng.
Playing Luigi's Mansion 3 while wearing a Luigi onesie on Halloween, delighted by every new stage. Falling super in love with Gooigi.
Boat days on various lakes and reservoirs in Nevada with family and friends. Spotting wild horses on the shore while being pulled on a wakeboard. Finally vaguely figuring out how to wake surf, after many many tries where I floundered and swallowed gulpfuls of lake water.
Moving my work notes and my daily logbook onto an iPad with Notability and GoodNotes. Paper is irreplaceable, but the joy and novelty of an Apple Pencil combined with the Paperlike 2 screen cover encouraged me to doodle voraciously all year, making my daily logbook so much more delightful to review at year's end.
Disneyland trips both with my nieces and nephew and other times as childless millennials. Disneyland as the impetus to becoming a huge Star Wars fan, just a few decades late.
Realizing no one had a good one of these, and so then just making one up myself for the team at MeetEdgar.
Making my friends get up at the crack of dawn to willingly run the Jurassic Park 5K through the Universal Studios backlot with me. Dinosaur photo ops, post-run pancakes, post-pancake brewery beers, and then post-beer margaritas and fajitas.
The passionfruit vine exploding with alien-looking flowers for the first year ever, then producing so much more passionfruit than two people could possibly consume. Turning our abundance into passionfruit whiskey shooters, then passionfruit mezcal cocktails… then passionfruit vodka cocktails… and then eventually just passionfruit juice ice cubes to be used all year.
Learning that I've been wearing the entirely incorrect bra size for my entire bra-ed life, thanks to r/ABraThatFits. Obnoxiously preaching to anyone who'll listen to me how we have all been fully brainwashed into misunderstanding what cup sizes mean.
When the best birrieria place in LA started parking their truck a few blocks from my house so I could have dippin' taco lunch breaks and leftover consommé poured onto everything else I eat for the next 12 hours.
Enjoying big batches of Thanksgiving Boulevardiers because Helen Rosner said so.
Slowing moments down by practicing using my senses. Taking the time to notice 5 things I see, 4 things I can feel, 3 things I can hear, 2 things I smell, and 1 thing that I can taste. Staying connected to the place I am rather than the place I'm going to in my head.
Making a quick highlights reel of my year in Instagram story form. Realizing that I did a better job than I thought capturing my year in all its beautifully mundane glory.